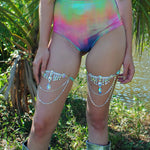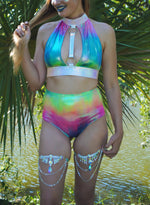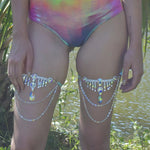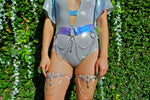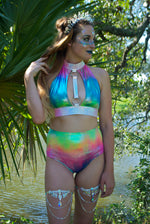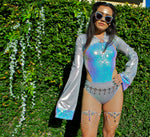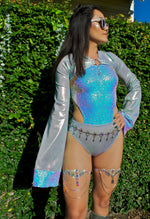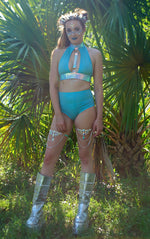 Aurora Crystal AB Rhinestone Garters
This product is currently out of stock and unavailable.
These gorgeous iridescent garters are the perfect way to add a pop of sparkle to any outfit! Created with silver and AB glass rhinestones, these garters / leg wraps create a beautiful draped shape on the leg and tie at the back, making them adjustable for everyone to wear. Can also be worn around the arms for a different look!