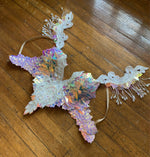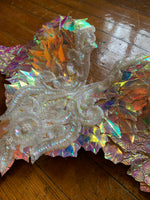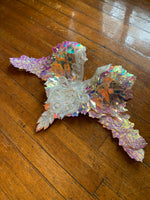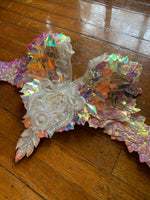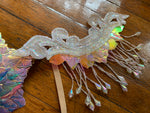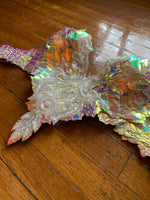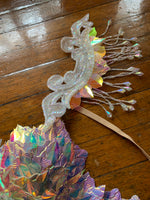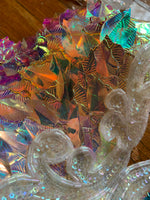 Angel Aura Goddess - 34C/36B
This product is currently out of stock and unavailable.
This beautiful piece will have you glowing every iridescent color that exists! Just like the inside of an iridescent crystal, this piece has beautiful opalescent iridescent pleather cut into intricate scale shapes, iridescent sequins, and an iridescent white beaded center appliqué for dramatic effect. This piece also has snap on epaulets that add some sparkle and movement to your shoulders should you want a little more action!