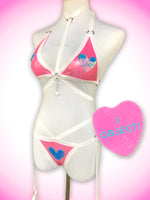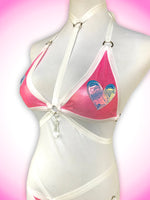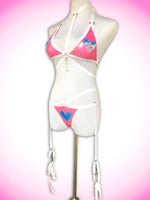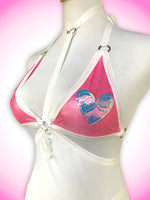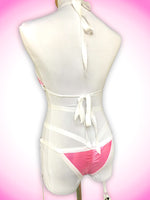 I Object! Heartbreaker Set
Break hearts and necks in this cheeky two-piece set! This set features a bubblegum pink stretch spandex with iridescent heart details, a drop crystal for maximum sparkle and sexy harness details. The bottoms are super cheeky and include V straps on the hips and an integrated garter belt, also with draping crystals. As always, this top is incredibly comfortable and adjustable with elastic ties to fit you just right with strategically placed O-rings to add some edge! With white elastic details. 
Please note that this is a sample and has been discounted accordingly due to small stitching imperfections!