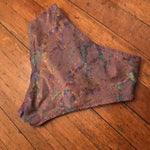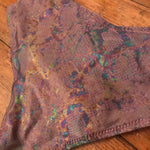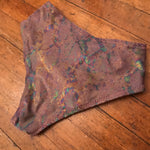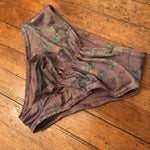 Mauve Celestial Serpents Scrunch Bottoms - S
This item is ready to ship!
These bottoms are the perfect picee to dance the night away in or swim in! This fabric has a sea of iridescent blues, purples, greens with iridescent oil spill scales casting rainbows as it hits the light. The bottoms feature a scrunch butt and a high waist & thigh cut to accentuate your curves! As always, these bottoms are incredibly comfortable and stretchy to fit you just right. We can't wait to help you sparkle!