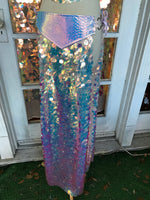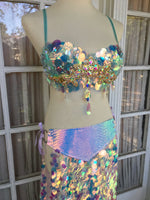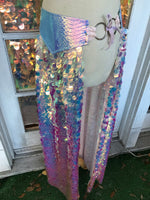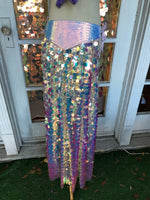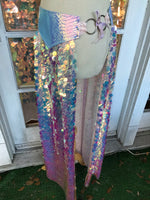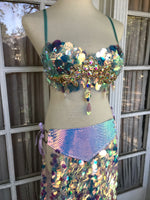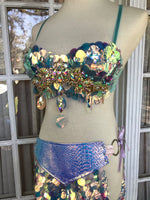 Opal Dragon Warrior Sequin Maxi Skirt - S/M (adjustable)
This product is currently out of stock and unavailable.
This textured and vibrant skirt adds the perfect amount of movement to any dragon/mermaid/siren costume or any iridescent festival fit! This gorgeous lightweight material features an overlay of circle-shaped iridescent sequins that catch the light at your every move and add a scaled texture. The waist band is made from a matching unicorn-hued iridescent pleather - it has a panel in the front and a panel in the back with two O-rings one each side, tied with an elastic. This skirt is so fun to move and dance in!
The tie for this skirt can be any color (lavender, pink, orchid, aqua, etc) - just leave a note at checkout or send us an email!