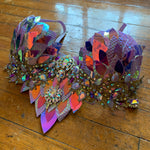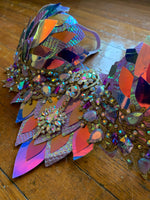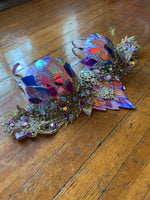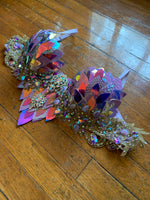 Orchid Warrior Princess - 34B/32C/36A
This product is currently out of stock and unavailable.
This sunset shimmered beauty will have allll eyes on on you at golden hour! The base is scales cut out of our iridescent orchid pleather and is then layered with two other iridescent accents for extra texture & sparkle. Embellished gold appliques go down the sides for extra decoration & a beautiful golden iridescent pendant hangs in the center.